Purpose
This document describes how to verify that the Viva Engage network has been successfully mined by comparing the 'All Company' community against the statistics in SWOOP.
The Viva Engage Insights function is used to generate a CSV file (spreadsheet) which is used by SWOOP to check mining.
Instruction
Open up Viva Engage and click on the 'All Company' group.
Click on 'About' then 'See More' in the 'Comunity Insights' section.
At the top click on 'Export Options' and select 'Last 365 Days'.
Click on 'Download CSV' (see image below).
Email the CSV file to support@swoopanalytics.com with the subject 'Checking Miner Completion for SWOOP'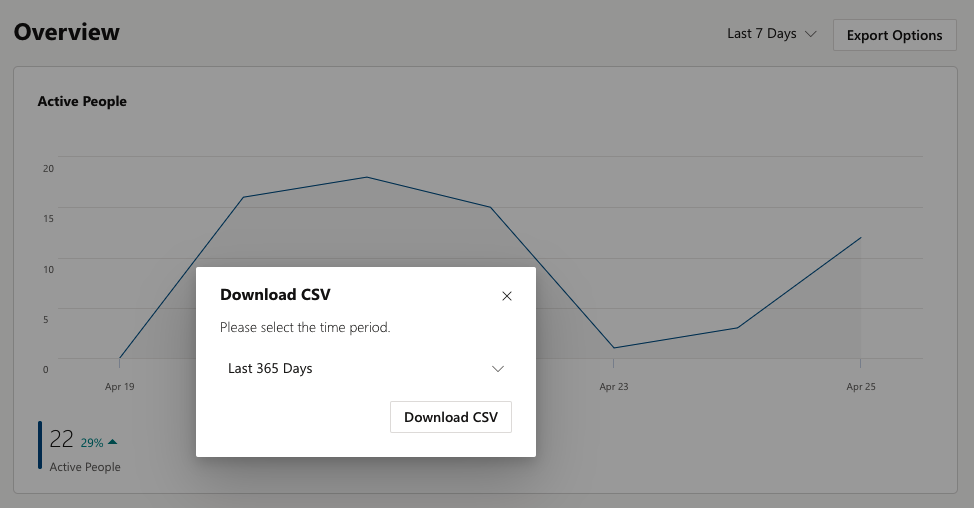 Balancing
The spreadsheet (CSV file) has a column 'Messages Posted'. Add this up and compare it to the total of Posts and Replies on the community 'All Company' over 12 months.