What is a 'Segment'?
Segments is used to gather insights about a set of people who share a common attribute. For instance, a segment could be all people who are located in a particular country, or people to belong to a particular department.
For people to be included in a segment important that they have the correct attribute assigned.
Where are segments used?
Segment are used on in different place:
Segment dashboard: Use this to get insights about the people in a particular segment
Enterprise and Teams dashboards: Here is the 'Segment Activity' report which show the amount of activity by the various segments.
On the screenshot below you can see that we have clicked on the 'Segments' dashboard and that 'Marketing' was selected. The reports now contain insights for the segment of people who all share the attribute 'Marketing'.

What happens when a person isn't in a segment?
It can happen that a person doesn't have an attribute associated. For instance the M365 profile hasn't been updated with a country or a department and is therefore blank.
To account for these people you'll find a row called 'No segment attribute' in the Segment Activity report: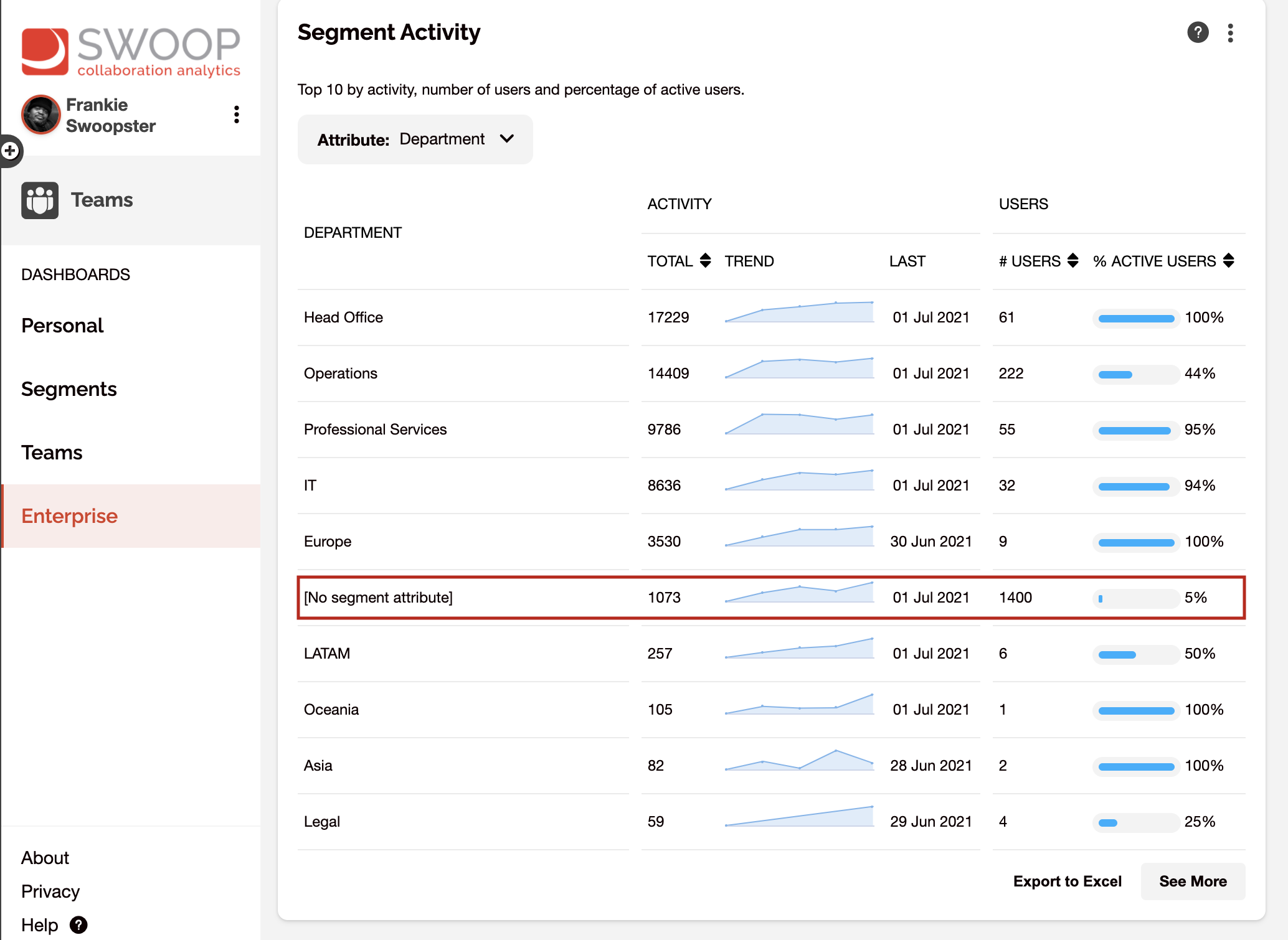 The screenshot above is from the Enterprise Dashboard, but you'll find the same on the Teams dashboard.