You should only do this if instructed to by SWOOP Support, as re-installing may have unintended consequences.
The instructions below must be performed by your Workplace System Administrator.
Go here https://swoopanalytics.workplace.com/work/admin/apps/ (or alternatively go to your Workplace instance and click Admin Panel / Integrations).
Click on the SWOOP Analytics application and you will see the following:
Click on the 'Uninstall' button and follow directions to un-install.
Re-Installation Instructions
1. Go to https://www.workplace.com/workplace/integration?app_id=1954209508129475 and click 'Add to Workplace'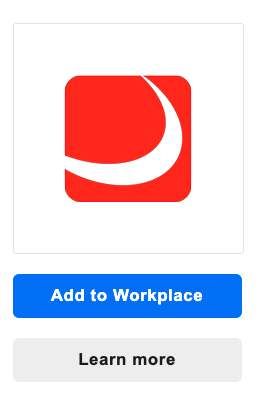 3. Fill in the Workplace installation dialogue and click 'Add to Workplace':

IMPORTANT: If you are missing the 'Add to Workplace' button below you have not successfully uninstalled the application. If you are unsure why please contact SWOOP support.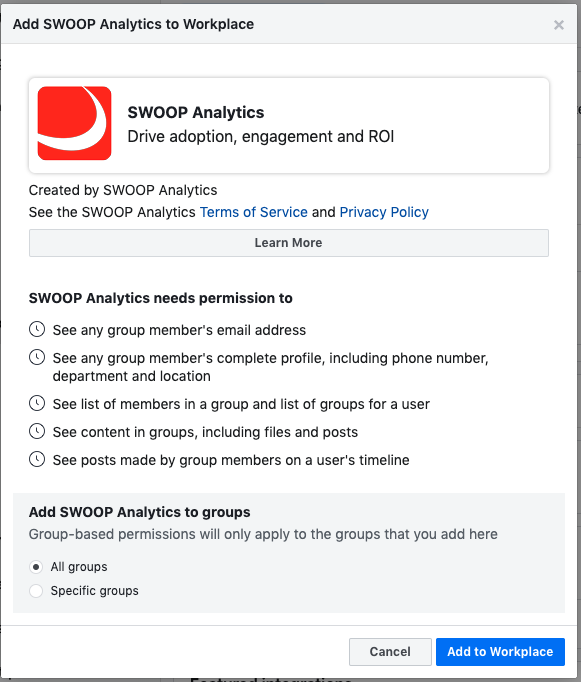 4. Select the same region as your existing installation of SWOOP (if you are not sure what this is, send an email to support@swoopanalytics.com and we can tell you).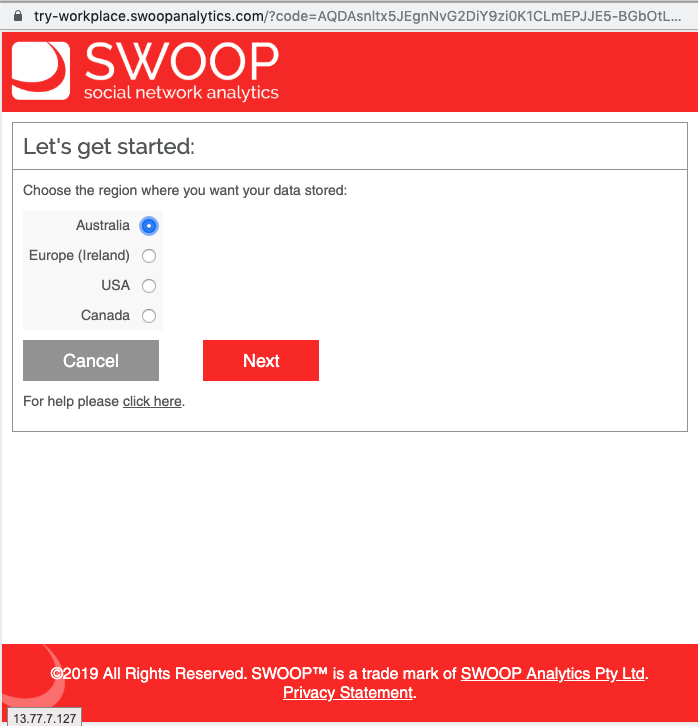 5. You should now be shown the SWOOP setup page reflecting your existing site. If 'Claim your site name' is empty, append '-app' to it (e.g. "bigcorp-app"), and send an email to support@swoopanalytics.com saying "Existing site installed via Application Directory. Please migrate", and we will migrate it for you.

Click 'Next':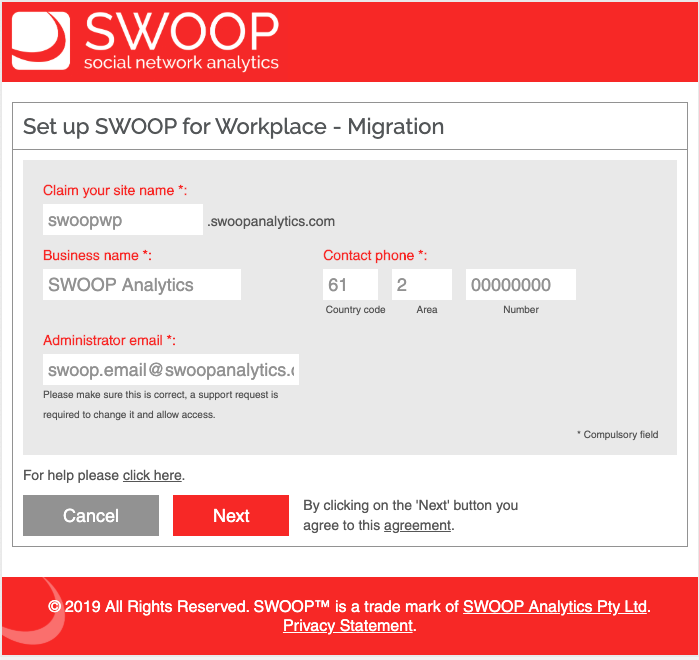 6. The following will be displayed. Since you are migrating an existing site you can ignore the part about the site being ready.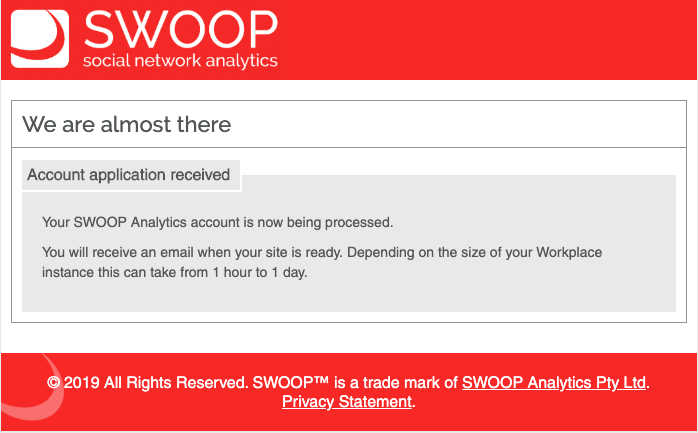 That's it. You're done.