Step-by-step guide:
SWOOP for Workplace is available from the Workplace application directory. Below is a direct link to install SWOOP from this directory:

https://www.workplace.com/workplace/integration?app_id=1954209508129475
Click on 'Add to Workplace' to start the installation process and the following will be displayed: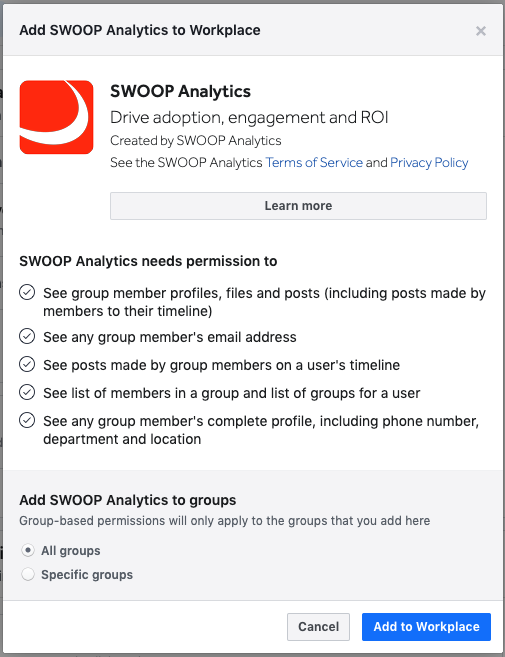 If required, select the groups you want included and then click 'Add to Workplace' again.
You will be presented with a set of regions to select from: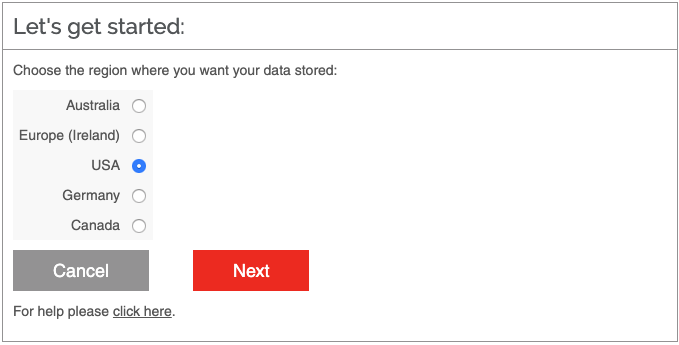 Select where you would like your data stored and click 'Next'.
You will then be presented with the signup screen for SWOOP: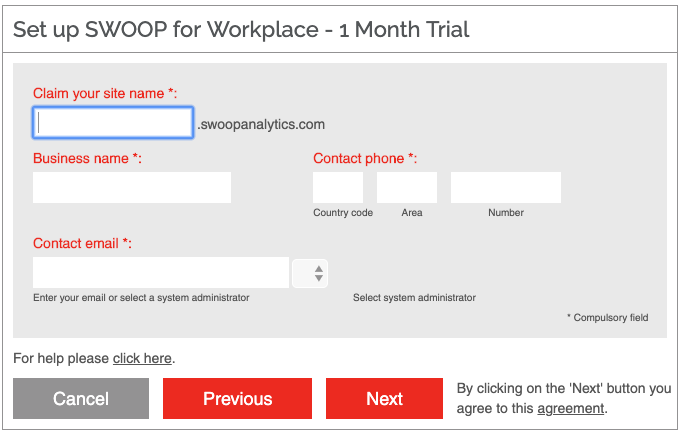 Enter the the information required above and click 'Next'.
Your application will then be created:


At this stage, SWOOP will connect to Workplace and mine your messages, comments and other information it needs to perform analytics. Your Workplace site will not be ready until this process is completed.

Once the process is completed you will receive an email.
In order for you to login we provide a facility for setting up passwords. If you are using SWOOP in the long term you should integrate SWOOP with your own single sign-on via SAML.
The following document describes how to set up a password: Set and reset password (Workplace)