Product development is constantly happening across all of our platforms. Here's a glimpse current customer facing developments we are working on now, the ones we hope to start in the next few months and the things we are considering after that.
Product Roadmap - Updated 29 September 2023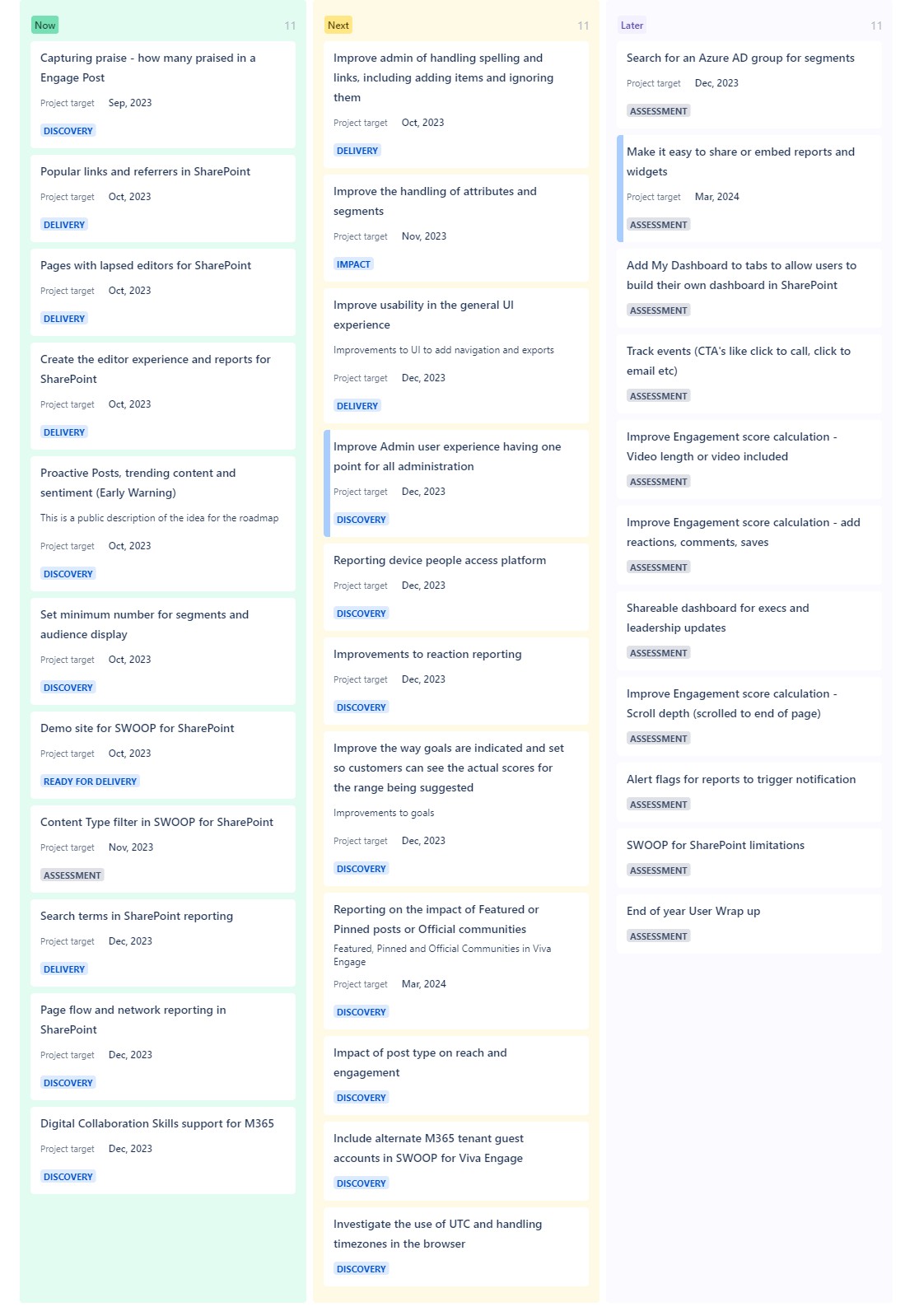 We operate with 2 planning cycles. One is on a 3-month basis where we plan out what we intend to deliver in the next quarter. Then we have a longer term evolving product roadmap which is more conceptual but helps us set the direction of where we are going.
If you would like to provide input to our roadmap we'd love to hear from you. Join one of our User Communities.