What is the Team of Teams Map?
The 'Team of Teams' Map is a powerful visualisation of General McChrystal's 'Team of Teams' representation. Two teams are connected if they have a common member. The more common members they have, the stronger the link (represented by the thickness of the connecting line). If you operate a pure 'Command of Teams' structure, where the line management is not formally a team member, there will be no team connections. More likely, however, your organisation will have some level of connection between teams. The degree to which teams are inter-connected indicates how close you are to an idealised 'Team of Teams' structure.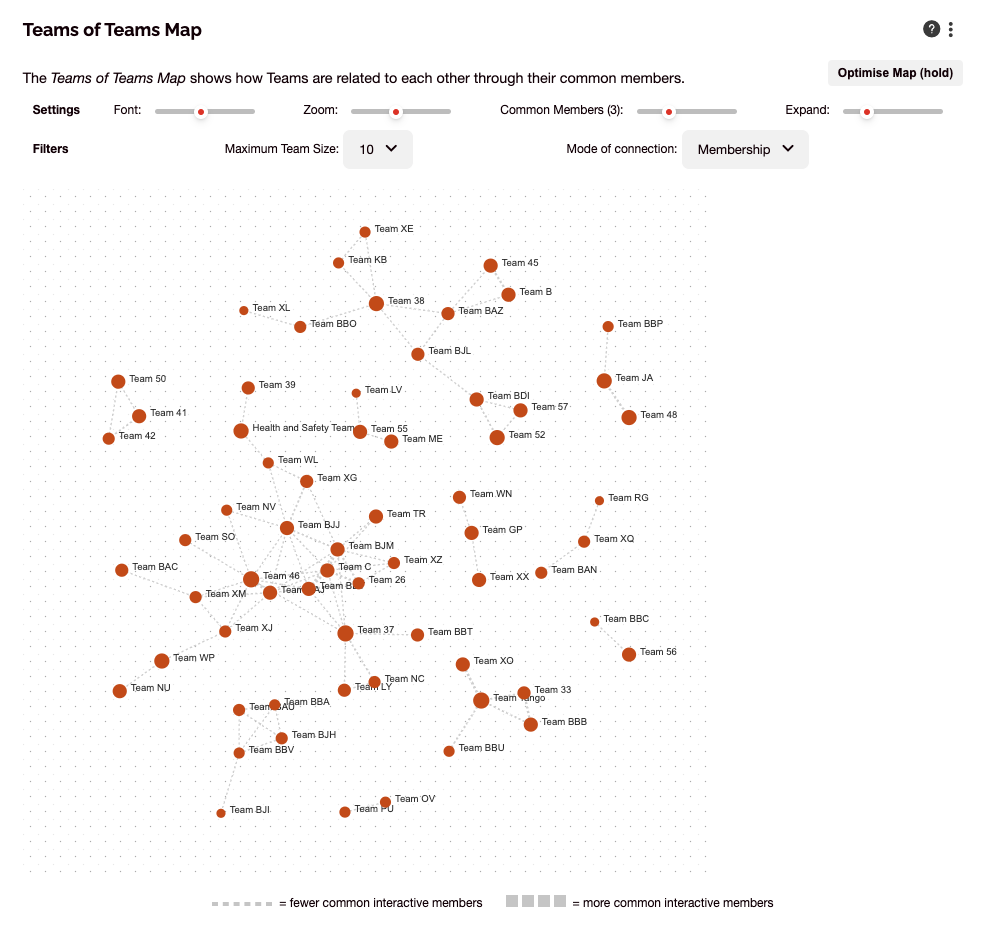 How to use the Team of Teams Map
The Enterprise 'Team of Teams' map provides an enterprise-wide view of your status as a Team of Teams-centric organisation. Being connected is positive and infers an agile and adaptable organisation. Being over-connected could lead to organisational paralysis, where a large number of staff, being members of multiple teams, could potentially become overwhelmed.
Being under-connected might suggest you are operating as a 'Command of Teams' structure, relying on line management to facilitate cross team co-ordination. This management overhead may not be sustainable in the longer term.
Connect and discuss
Want to talk with others about this? Join our User Group on LinkedIn.