What is Group Activity
The Group Activity report shows a list of your groups. By default it is sorted by the 'Total' column. 'Total' is the sum of all posts, replies, actions, mentioned and notifies which you would find for the Key Statistics report for a given group (read What are the SWOOP Key Statistics?).
Private groups will be shown with a padlock icon (for example:

). To access the detailed SWOOP insights you will need to be either a member of the group, or be a SWOOP Admin.
The report only shows groups where there has been activity during the reporting period. Groups with zero activity are not displayed.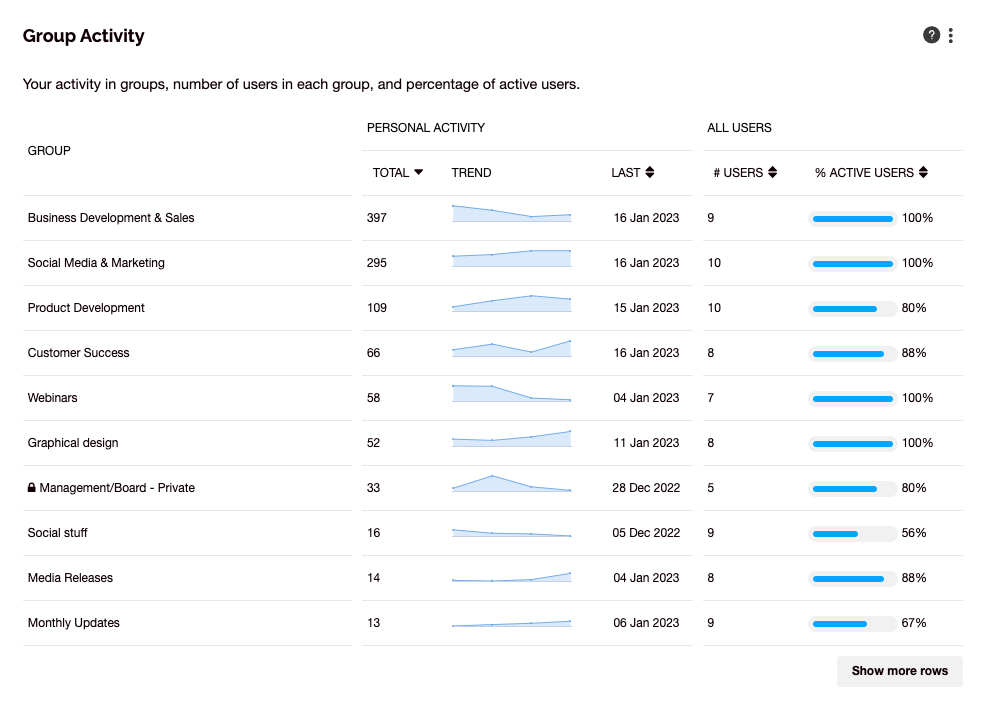 How to use the Group Activity report
The report is valuable for basic reporting. Group Managers are often asked how active their groups are and with Group Activity you can easily see that, and compare it with other groups.
It can also be valuable to compare the list of groups with your organization's intended use of Workplace. For example, if the objective is for Workplace to be about solving business problems, then groups that support that objective should rank highly. If it is all about Workplace being the equivalent of a water-cooler where people can bump into each other, then non-work related groups may be more important.
Connect and discuss
Want to talk with others about this? Join our User Group on LinkedIn.