What is Segment Activity?
This report, by default, identifies activities by segments and is configurable to any profile attribute provided to SWOOP. This could include department, division, function, geographic location, staff level, job roles etc. Using the default attribute, you can determine the break- up of participation by formal business unit. Given that Workplace is installed to encourage cross-enterprise collaboration, those segments found to be not participating should be a target for coaching and encouragement to participate more broadly.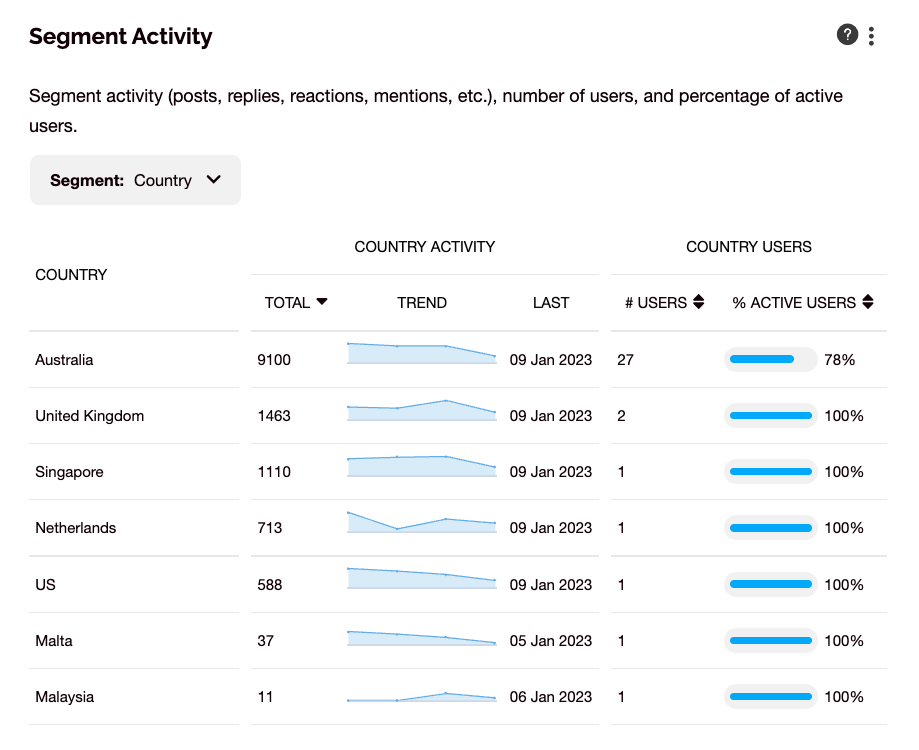 How to use the Segment Activity report
During the early adoption phases, it is important to generate a critical mass of users. It is also important to demonstrate the enterprise nature of its usage. Group managers need to focus their attention on at least getting the broadest audience possible to experience the platform. Segment Activity provides a quick snapshot of the current status. The danger of allowing activity to polarise around a handful of segments is that the platform itself can define a new silo - those that use it and those that don't. This will limit the potential of the platform going forward.
Connect and discuss
Want to talk with others about this? Join our User Group on LinkedIn.