What are Most Popular Added Tabs?
Most Popular Added Tabs shows the number and types of tabs that have been added across the whole enterprise. To zoom in on a particular time period, click and drag to highlight the relevant period.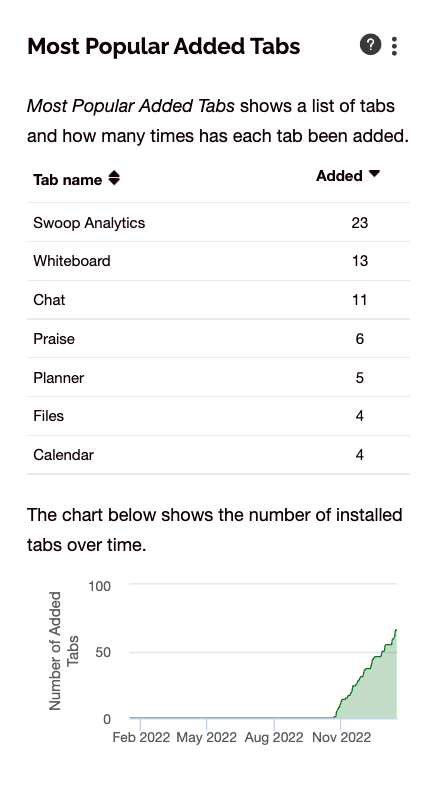 How to use Most Popular Added Tabs
Teams Context
This report identifies how Teams is being used as a hub by adding applications into the Teams interface. It is provided at the Teams and Enterprise levels. Our 2020 Teams Benchmarking study showed 70% of Teams had added external applications into their Teams space. Excel and SharePoint were the most added applications.
As Teams mature, we expect they will configure and optimise their digital Teams space by adding commonly used applications. We anticipate this will grow to the point where a majority of frequently used applications are available for access within Teams.
Enterprise Context
At the Enterprise level, organisations can look at the portfolio of applications being added into Teams. This information can be used to optimise licensing strategies and planning for application training and support facilities.
Connect and discuss
Want to talk with others about this? Join our User Group on LinkedIn.