What is Cross-Enterprise Collaboration?
One of the most popular SWOOP reports is the Cross-Enterprise Collaboration report, which is available at the Enterprise, Segments and Teams levels. The report identifies the levels of interaction between selected organisational dimensions. The most common use is to identify interactions between the formal lines of business. If you have created a cross-enterprise team, it will tell you the degree to which different Segments are engaged with each other through such teams.
In a typical hierarchy, we anticipate most interactions would occur inside the formal structures (Typical 'Command of Teams' structure). Cross organisational teams are usually formed to facilitate interactions across the formal lines of business. This report provides a view into the degree to which these cross organisational teams are effective. Two representations are offered. The matrix view shades the intersecting squares by the relative interaction levels. The diagonal represents local Segment team interactions. The map view more succinctly illustrates the degree to which different Segments are interacting through cross enterprise teams.
While interactions between formal departments is the most common, geographic location is also a popular dimension to explore interaction levels, if that profiling information is available.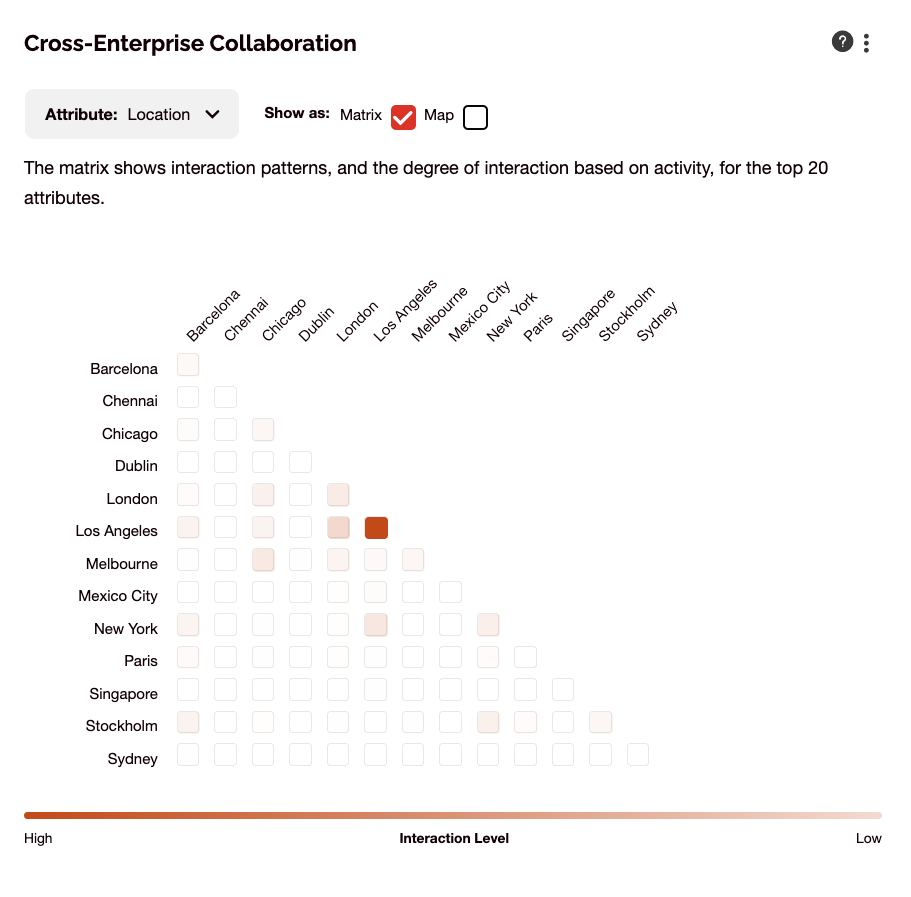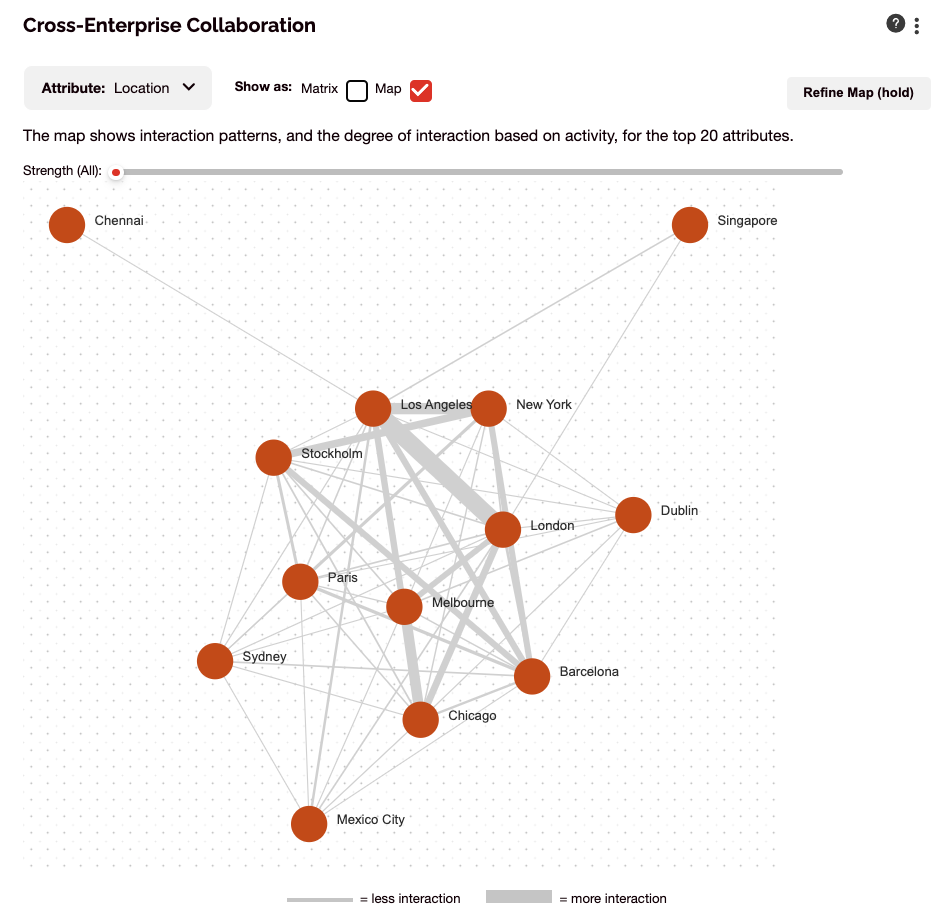 How to use Cross-Enterprise Collaboration
Enterprise and Segment Context
The amount of cross enterprise collaboration a Segment will engage in will depend on the function of the Segment. For functions providing a service across the enterprise, a healthy engagement level would see these departments with staff represented in several cross-enterprise teams. In an ideal 'Team of Teams' structure, we should see substantial cross-enterprise, Segment-to-Segment interactions through cross enterprise teams.
Looking at this report from the Segment context, Segment leaderships can specifically see how staff are engaged in cross-enterprise teams. If the profiling data is available, it is also possible to view cross-location, cross-staff level or even cross-gender interactions.