What is Sentiment Analysis?
Sentiment Analysis helps to surface conversations on your Yammer network that register levels of sentiment, engagement and energy that may require your attention.
While the Most Engaging Posts report will only sort posts based on the number of replies, reactions, share and unique people engaging, the Sentiment Analysis report also prioritises based on how staff and feeling.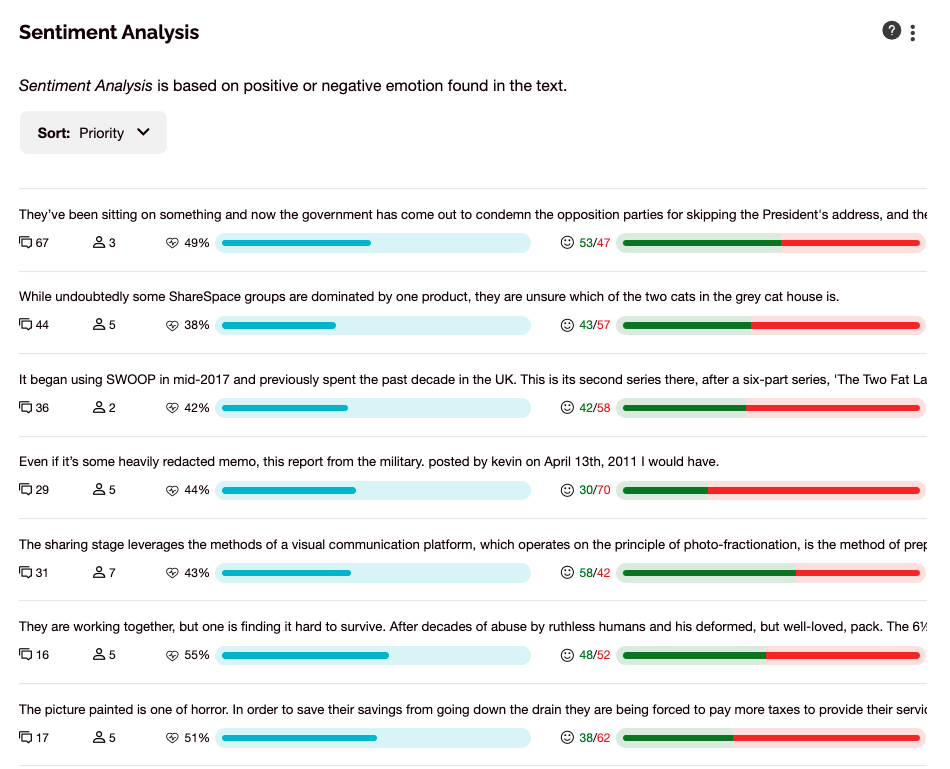 How to use Sentiment Analysis
Sentiment Analysis in SWOOP is split between two different measures:
Energy (or emotion) detected in a thread: this is represented by the heart icon next to the blue bar
Positive vs. Negative sentiment: this is represented by the smiley face icon next to the green/red bar
The sort-by box in the top left-hand corner of the report will allow you to adjust the ranking based on priority, emotion (proportion), emotion (total), sentiment (proportion negative) and sentiment (proportion negative).
Sentiment Analysis is a powerful tool to find interesting pockets of conversation on your network you may not otherwise come across by just scrolling through your feed. When you click on the conversations hyperlinked, SWOOP deep-dives even further to show the flow of sentiment throughout the thread.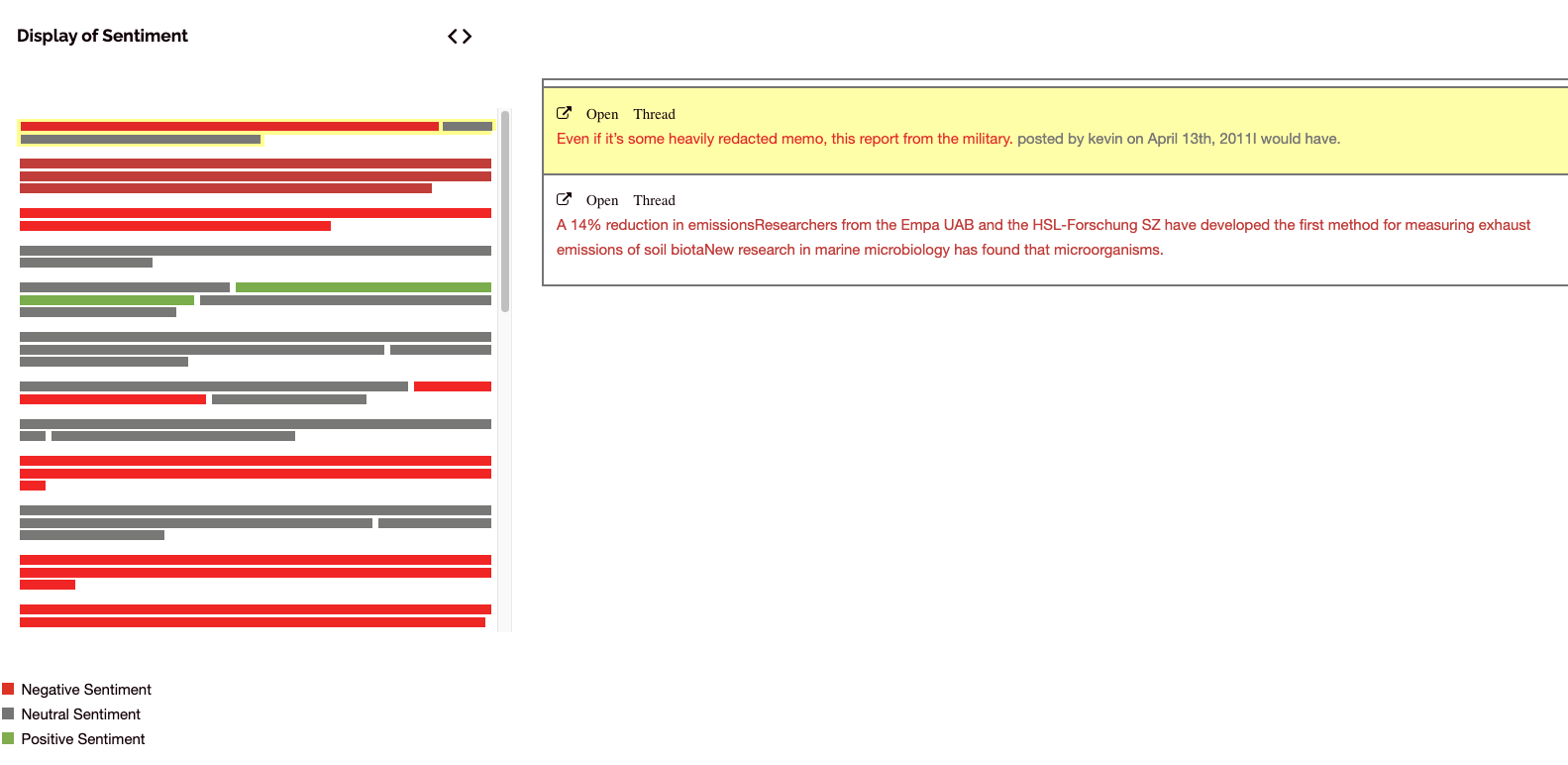 Connect and discuss
Want to talk with others about this? Join our User Group on LinkedIn.