What is the Curiosity Index?
The Curiosity Index is simply measuring the percentage of messages that are framed as questions on Yammer (ie there is a question mark in the text). SWOOP will show you your overall curiosity percentage as well as the performance of posts when they include a question vs. when they exclude a question. In the Personal Dashboard, you can also see how your curiosity levels compare to the broader organisation.
Asking questions is a great way of starting discussions and conversations that can lead to deeper insights. The typical trend we around curiosity is when posts include a question, they will provoke a higher response rate.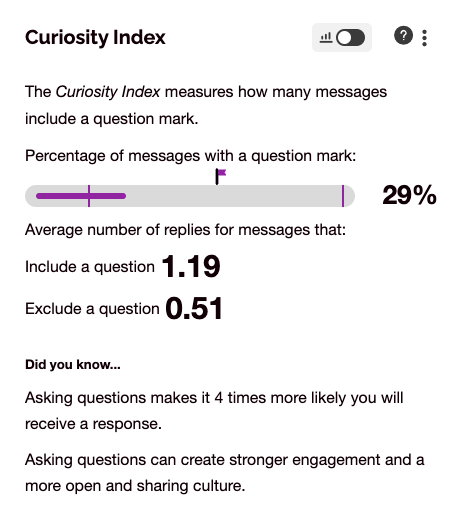 How to use the Curiosity Index
Our research indicates that there is a correlation between a high Curiosity Index and the proportion of Engagers in a network. Asking a question leads to on average 150% more replies on a thread, making this an important report to consult to improve the depth of conversations on your Yammer network.
Asking questions is also a strong indicator of problem solving and innovation. This means the conversations on your networks are contributing to real business outcomes. To learn more about the measure that indicate a high performing network, read about the Enterprise Social Network Value Maturity Model.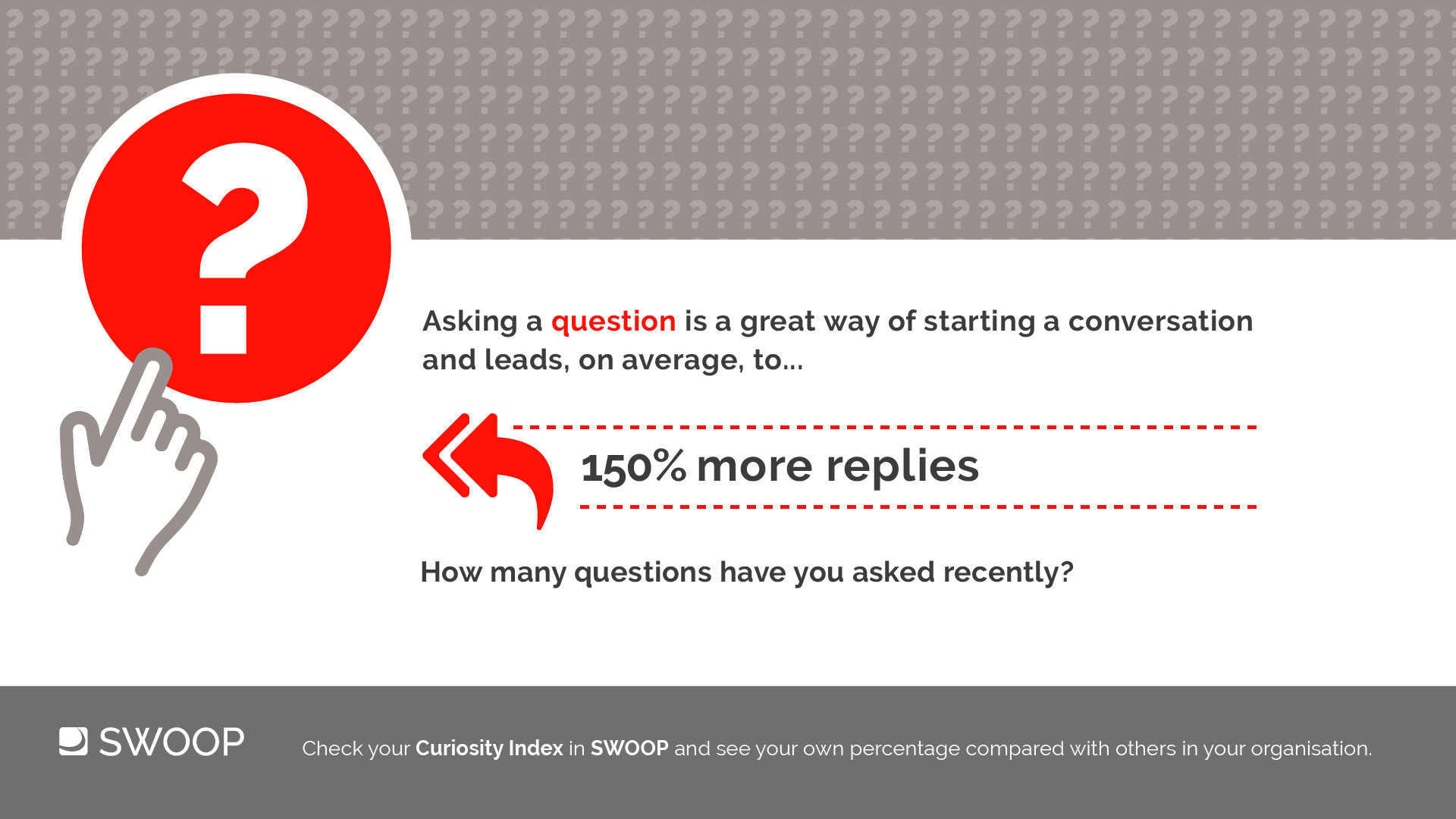 Connect and discuss
Want to talk with others about this? Join our User Group on LinkedIn.